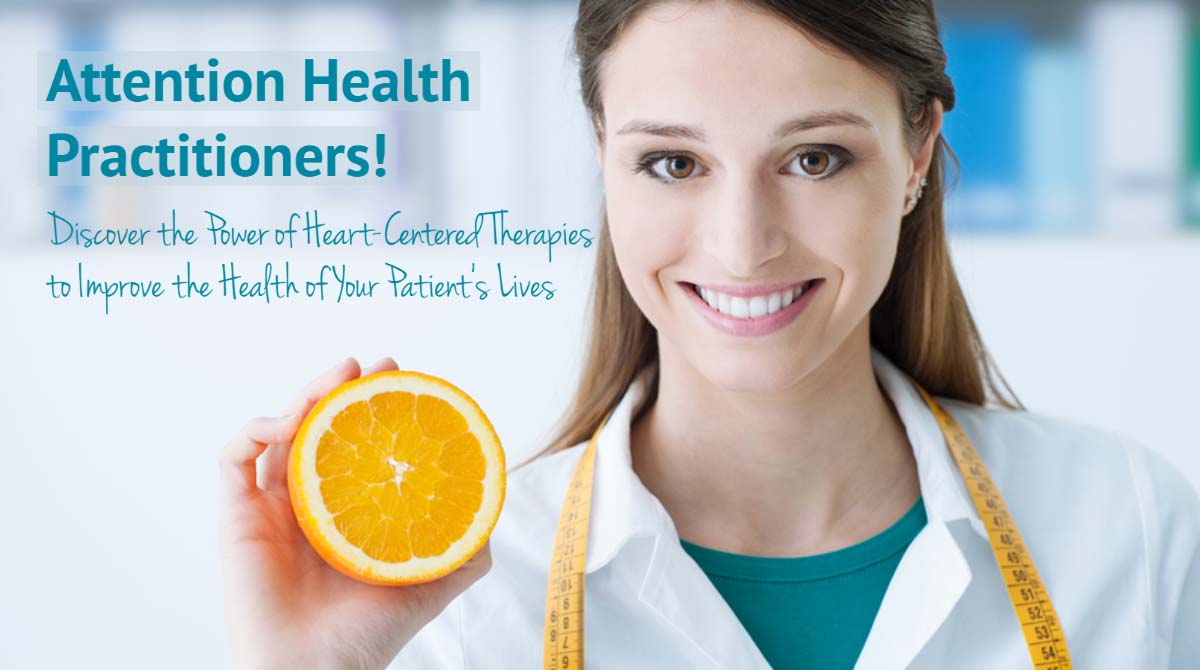 Attention All Conscious Health Practitioners! Ready to Supercharge Your Practice with Heart-Centered Training?
If understanding the power of the heart and how incorporating heart-centered counseling or heart centered therapy into your holistic health practice can greatly enhance the wellbeing of your clients, patients, and your practice is of interest to you, then read on.
Here at The Mind Body Spirit Network we have been sharing the power of the heart's intelligence for quite some time. In fact we've done an entire webinar around the power of the heart's intelligence here. This heart-centered training webinar was really foundational in that it helped you to understand levels of consciousness as it relates to the heart. It also introduced you to a very simple yet highly effective heart meditation developed by HeartMath.
According to consciousness research, the heart is a very powerful center of intelligence, intuition and Divine wisdom. The heart center could also be referred to as the heart chakra The heart chakra calibrates at 505 on the Map of Consciousness® which is of (relatively) extremely high power and higher consciousness relative to the power of the mind. The power of the mind starts at 400 on the map of Consciousness and can go up to 499 on the map based on the topic.
To put this into greater context, 505 on the Map of Consciousness is 10 to the 505th power as opposed to the mind starting at 10 to the 400th power. One point on the Map of Consciousness, at these higher levels, starts to become quantum in nature.
Bottom line? When you understand the power of the heart's intelligence, as it relates to a health practitioner's practice and ability to heal and solve problems, you'll likely be inspired to consider intuitive heart-centered counseling training, intuitive heart centered therapy training or any alternative heart centered healer training.
Our intention at The Mind Body Spirit Network is to consciously curate professional, hearth-centered training programs for many types of health practitioners. So what type of health practitioners would benefit most from heart-centered counseling training or intuitive heart-centered therapy training?
Here's our list of health practitioner types that would benefit from aligning with the heart's intelligence:
traditional doctors and nurses
massage therapists,
energy healers,
spiritual healers,
holistic health practitioners,
alternative health practitioners,
shamanic healers,
Reiki practitioners,
Theta healers,
mental health therapists,
health and life coaches, and more.
I have met and worked with many holistic health practitioners like message therapists, Theta Healers and energy healers that have attested to the power of the intuitive heart. And from years of practice, working hands on or energetically, there's a natural intuitive bridge that's built into heart-centered counseling or heart-centered therapy, whether the health practitioner is aware of it or not.
Most of the health practitioners I have worked with are incredibly gifted at what they do. They also have years, if not decades of intuitive heart-centered hands-on experience. They understand the power of the intuitive heart. They are gifted at training others in heart-centered counseling and therapy techniques.
If you are just starting out as a certified health practitioner, it may be highly beneficial for you to come into the awareness of the power of the heart's intelligence and the availability of excellent heart-centered therapy training.  It may be the leap in consciousness you need to provide valuable solutions for your client's and patient's well being.
So What is Heart-Centered Counseling Training & Therapy All About?
The training is about helping you remove the emotional blocks and limiting beliefs that can get in your way as a healer. It no only helps you tap into the Divine intelligence of the heart for your clients, but for your betterment as well.
Your heart. It's the portal through which your intuition communicates. Now, imagine what could happen in your life and in your health practice if your heart was completely open…
Heart-centered therapy training begins with you opening your spiritual heart to greater and greater extents. Along the way, the information you'll receive will become clearer, more profound — more life changing!
As an intuitive healer, the heart centered training needs to start with you. It requires uncovering anything that may be blocking your ability to tune into your intuitive heart's intelligence.
There are many things throughout life that can block the Divine intuition and heart's intelligence.
As an empath or highly sensitive person (HSP), which many intuitive healers are, this may be a challenge you are unfamiliar with. You may not even be aware that you are an empath or HSP. If you take on other people's energy, it could be an indicator that you are an empath or HSP.  There are solutions to help you cease and desist with these potentially destructive patterns.
Check out all of our resources for empaths and HSPs here.
Recommendations for Heart Centered Therapy Training
So, if you have not come across The HeartMath Institute yet. let's start here. The HeartMath Institute has been around for close to 3 decades. It has been providing science-based technology, programs, and products for helping you take charge of your life.
Their heart-centered therapy training and science based technologies are proven to help you reduce stress and anxiety by increasing your inner balance and self-security.
You will learn to access your heart's intuition to become the best version of yourself more often.
When you are able to do this for yourself, you are able to do this in the context of a healing practice, coaching business, non-profit organization, human resource department and more.
Why do we recommend HeartMath heart-centered therapy programs and training?
If you follow our podcast, "Your Weekly Dose of Higher Consciousness", then you may be aware that everything that exists or that ever existed can be calibrated as to it's level of consciousness. Being able to know where TRUTH and real power really exist is not only pioneering, but extremely helpful in making significant decisions.
Without going into great detail, The HeartMath Institute has been calibrated at 460 on the Map of Consciousness. This is HUGE! This level of consciousness cannot help but transform you and people you help in significant ways!
'nuf said!
So let's take a quick look at HeartMath's intuitive heart-centered training programs: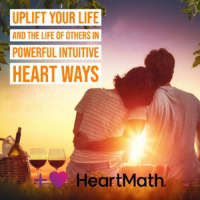 For Starters: Introductory course for sharing HeartMath with others. Access more of your own inner balance and heart's guidance and learn how to teach others to do the same. Upon completion, you become an approved "Add Heart Facilitator". This is a great first step in engaging with HeartMath's training programs joining with others around the world to co-create a more heart-connected humanity.
For Health Practitioners working with patients and clients, the self-regulation techniques, protocols and technologies taught in this program guide individuals in establishing a new physiological baseline that results in sustainable perceptual, attitudinal and behavioral changes. Supercharge your holistic health practice with these powerful applications here.
For Transformational Life Coaches & Health Coaches – Become a HeartMath Coach/Mentor and learn to deliver HeartMath's scientifically-validated tools with individual clients. Coaches/Mentors are licensed to teach their clients the HeartMath System in a one-on-one setting and can provide training on a variety of tools and techniques. Become a HeartMath coach or mentor here and supercharge your coaching business with the power of the heart's intelligence.
For Corporate Executives, Managers & HR Departments: Certified Trainers provide HeartMath training programs in classroom settings. Workshops can be presented in their entirety, in a series of shorter modules, or trainers can embed HeartMath modules, techniques, tools or scientific concepts into other training programs. Become a HeartMath Trainer here.
Discover Intuitive Heart-Centered Counseling & Healer Training with Wendy DeRosa
We have partnered with Wendy DeRosa, not only because she is a world-renowned intuitive healer and trainer, but because she is a friend and trusted resource for powerful heart-centered training and developing your intuition.
Wendy De Rosa's School of Intuitive Studies, a Colorado school of healing arts helps all forms of traditional healthcare providers (doctors, nurses and physician's assistance) as well as mental health professionals, complementary and alternative medicine and holistic health practitioners and hands on healers (massage therapist, acupuncturist, chiropractor, Reiki master, energy healers…) with developing strong intuition.
She does this through certification level, intuitive healer training programs and online courses for learning how to develop intuition, how to open your heart, discover the power of the heart center, how to clear negative energy and clearing emotional blocks that may be getting in the way of, not only a thriving healing arts and medical practice that fine tunes your ability to serve clients and patients at a whole new level, but your own sense of self, life purpose and personal well being.
Wendy DeRosa's School of Intuitive Studies, is a Colorado school of healing arts based in Boulder, CO. It serves a national and international healing community through online courses and intuitive healer training programs.
Check out our inetrview with Wendy DeRosa on HighVibeTribeTV.com
If You Are an Empath or HSP We Have Curated Heart-Centered Online Training to Address Your Unique Energy Type
CHECK OUT OUR CURRENT SELECTION OF GIFTED ONLINE TRAINING PROGRAMS FOR EMPATHS AND HSPs